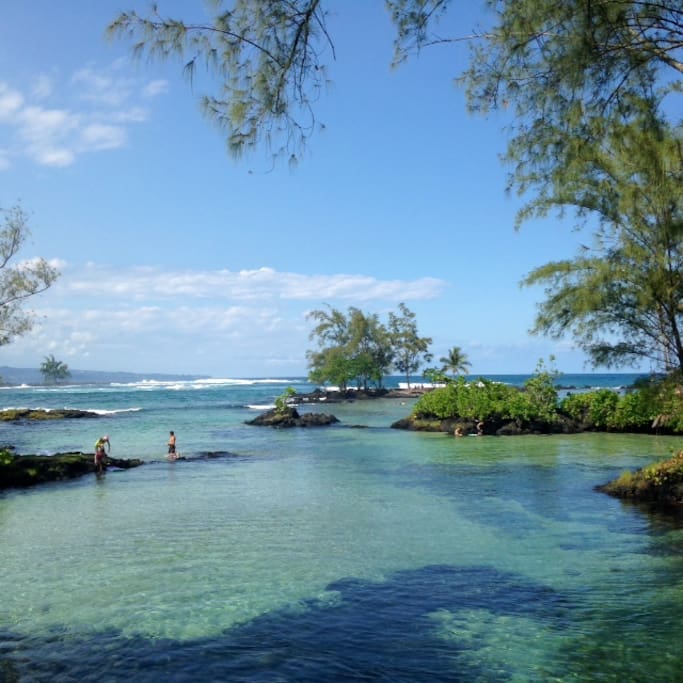 Swimming area Jean frequents
We jump in a white jeep that is now ours for the week. There is something about a jeep in a tropical place that just feels right. With no real threat of rain in the air, we immediately put the top down. I can't remember ever smelling air this clean; quite the contrast from the casino's we've worked in for the past 25 years. It is 2:40 in the afternoon and 79 degrees. My skin instantly soaks up the moisture in the air like a tall drink of water.
Our first step is to get checked into the room we rented for the night, our least expensive place booked at only $39 a night, we are not quite sure what we were going to find. We arrive at the
"Renovated Plantation House"
that we booked through
Airbnb
. In the driveway to greet us is Grandma Jean, who runs the house.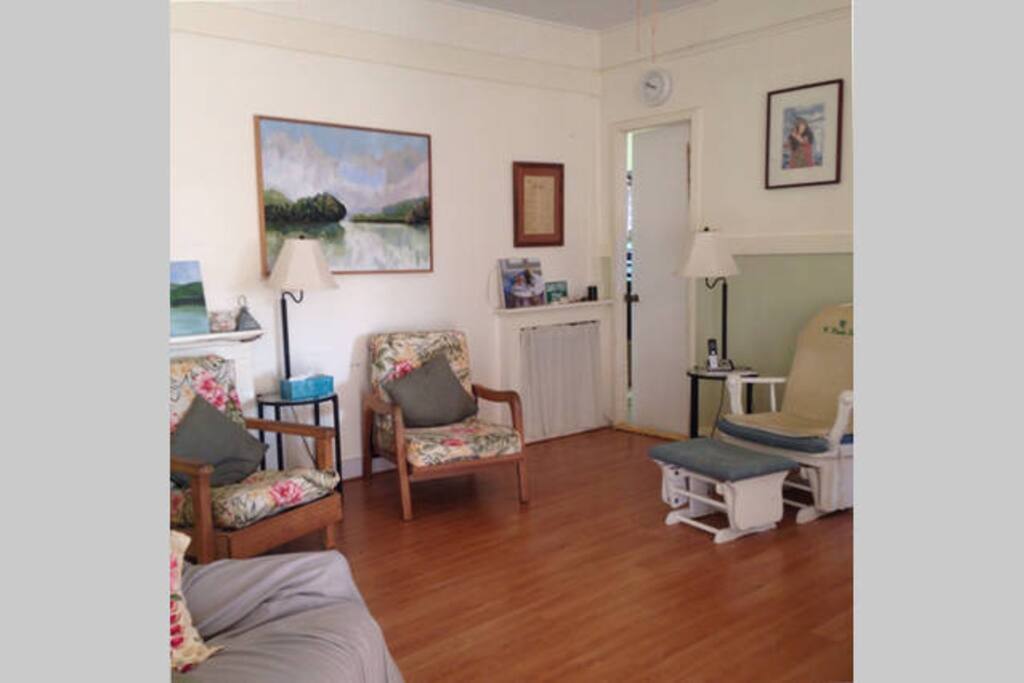 Jean and Raghu's home
If I have a preconceived idea of someone from, or at least who has spent the better part of her adult life in Hilo, Jean would be her. In her 70's and not looking a day over 50, she is a strict vegan who doesn't allow meat, eggs, fish or alcohol in the home. She shops the farmer's market just down the street and makes the best ginger-turmeric iced tea I have ever tasted. She practices Bhakti Yoga several times a week, swims in the ocean and loves her life.
The home is simple, but very practical. We would have paid $39/night just for the wealth of knowledge received and conversations we had with Jean and her son, Raghu, oh, and the iced tea, of course.